Pirelli P Zero PZ4 (PNCS) Tyres Available in Stoke-On-Trent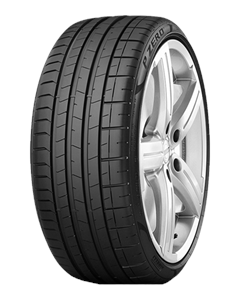 P Zero PZ4 (PNCS)
The Pirelli P Zero PZ4 is a Max Performance Summer tyre derived from Pirelli's Formula 1 experience and developed for some of the most exclusive and highest-performing vehicles available.
Each original equipment marked P Zero (PZ4) tyre is tailored to the specific application. A special silica and carbon black tread compound can be adjusted according to the vehicle manufacturer's needs to deliver the desired combintation of wet or dry grip and handling, comfort, tread life and fuel economy.
The tread compund is molded into an asymmetric tread design featuring an outer shoulder that differs based on whether the tyre is intended for original equipment use on a sports car or luxury vehicle.
Sorry, we currently do not have any tyres with the P Zero PZ4 (PNCS) pattern in stock.
Contact us to see if we can order these in for you.